News and Events
Year 7s study national parks in Geography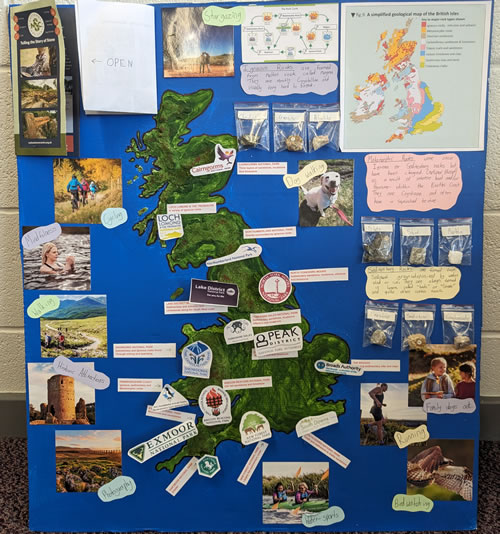 Our Year 7s have been studying Geology and National Parks in their Geography lessons. Many of them arrive not knowing what a national park is and, given that we live on the edge of one, classes start with understanding our local geography. We also look at our local geology and how this links to the landscape around us. Both of these themes were supported by the Year 7 trip to Castleton last half term.
For their homework, Year 7s were asked to choose from three tasks, and the Geography department have been very impressed with what has been handed in. Mr Sellers, Head of Geography, said:
"We saw loads of great projects this year where our Year 7 learners had really got stuck into it. I was particularly pleased that it had inspired some families to visit places like the National Stone Centre near Wirksworth to do some research."
Here is one example of the homework that has been handed in – what fantastic work!