News and Events
Year 11s compete in the University of Oxford Physics Challenge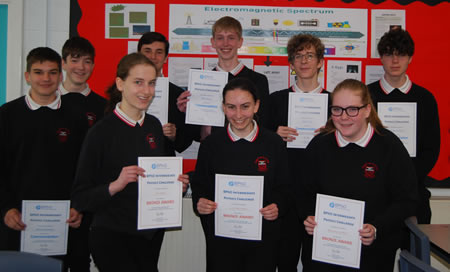 A group of talented Year 11 students recently competed in the University of Oxford Physics Challenge. As part of the competition, they completed a physics exam paper set by the university which contained some very difficult grade 9 level questions. Over 2,500 students from across the country took part in the challenge and we are delighted to report that all of our students received certificates of commendation for their performance. Three students also gained a bronze award and one student achieved a silver award which is absolutely fantastic. Science teacher, Mr Jones, said:
"This was a national competition deliberately designed to be extremely challenging and test the standards of the brightest and best nationally. I am very proud of our students' success!"
Congratulations to this brilliant group of young scientists.