News and Events
Students raise money for Teenage Cancer Trust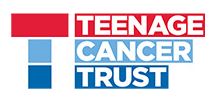 All students are being encouraged to take part in a sponsored challenge to raise money for Teenage Cancer Trust. This could be a sporty challenge (anything from walking to swimming or keepy-uppies) or a challenge which helps out at home (perhaps washing a friend or family member's car or mowing the lawn).
In previous years, Year 10s have taken part in a sponsored walk, but COVID-19 restrictions this year mean that we are asking students to come up with their own challenges to raise money. They are being encouraged to try and raise £5 each and donations can be made via the Parent Pay website.
The school has been supporting the Teenage Cancer Trust for over 20 years, raising over £50,000 throughout that time which is fantastic. Mr Jones will be giving a virtual assembly about the charity so that students can find out more about the great work they do and why we support them.
To find out more about our work with Teenage Cancer Trust, please click here: www.teenagecancertrust.org/support-us/raise-money/our-fundraisers/chapel-en-le-frith-school-derbyshire