News and Events
Year 10 Geography students enjoy field trip to Tideswell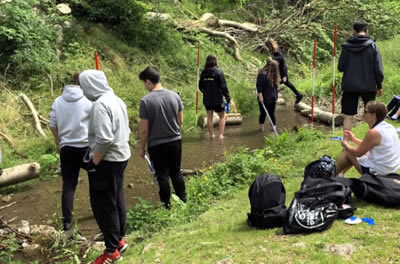 Our Year 10 Geography students enjoyed their first field trip in 18 months as they travelled over to Tideswell to investigate the River Wye.
They worked together to research the changes in the river as it flowed downstream using the Bradshaw geographical model.
Students enjoyed getting into the river to take measurements and carefully record their findings.
Staff and students appreciated getting out to study something at first hand, whilst enjoying the sunshine and exploring the wonderful scenery in the area.