News and Events
World Book Day celebrations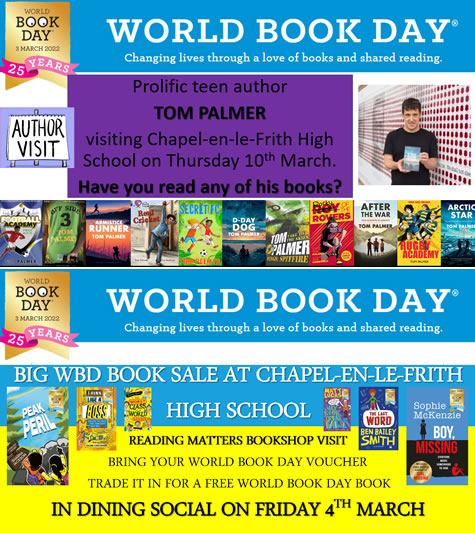 The library will be celebrating World Book Day with a number of exciting activities for students over the next few weeks. These include competitions, quizzes, book sales and a visiting author. World Book Day is marked in over 100 countries around the world and aims to change lives through a love of books and shared reading. It promotes reading for pleasure and offers every child and young person the opportunity to have a book of their own. All students will be able to take part in this big celebration of books and reading.
Our visiting author this year is Tom Palmer, author of Armistice Runner, D-Day Dog and the Football Academy series. Students will have the opportunity to meet him, ask questions and talk about the characters and stories he creates. Plus, five lucky winners of the 'Quest for Books Clues' competition will get to eat lunch with the author and receive a signed copy of one of his books.
There will also be a competition for tutor groups to get creative and turn their door into their favourite book cover, with some brilliant prizes for the winning group. The library will also be running a World Book Day Quiz and celebrations will continue with a Big World Book Day sale in school with Reading Matters bookshop on Friday 4th March. Good luck to all the students taking part and happy reading everyone!