News and Events
Students attend brilliant Buxton Opera House workshops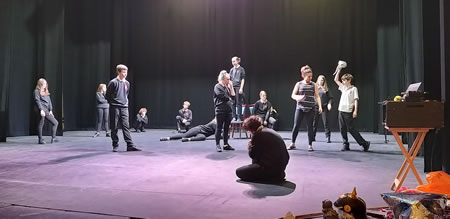 Our Year 9 students were invited to Buxton Opera House for an exciting hour of dance, drama and music activities. This trip was part of a new Learning and Engagement initiative with Buxton International Festival and the theatre called 'Platform 3'. The project aims to provide an accessible way for the local community and school age children to get involved in the wonderful world of theatre and the arts.
We took along a group of enthusiastic Year 9s who have a keen interest interest in drama. They took part in two fantastic practical workshops on the stages of the Pavilion Arts Centre and the Buxton Opera House. The students enjoyed a range of activities including physical warm ups, dialogue work, vocal expression and devising whole group imagery.
This was an excellent opportunity for them all and we're looking forward to taking more students along in the future.