News and Events
Recycling the "non-recyclable" with innovative school scheme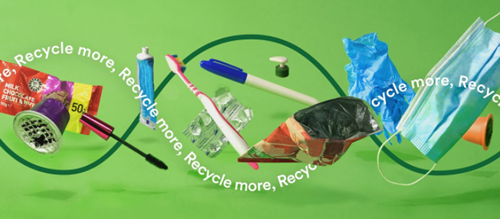 We have been doing our bit for the environment here, working with TerraCycle to recycle everything from toothbrushes and toothpaste tubes to felt tip pens and ball points. Our staff room has a collection point for a huge range of items and students are being encouraged to recycle their pens via the classroom boxes.
TerraCycle work to recycle the "non-recyclable" from homes, schools and other workplaces to divert waste from landfills and incinerators. Once collected, they cleverly recycle these materials into an amazing variety of useful objects such as park benches, playground surface covers and athletics fields. The company also donates money to charities such as Kidscan to help improve lives.
We think it is the perfect combination: managing plastic waste safely and usefully while helping people along the way. Keep it up everyone.