News and Events
National Apprenticeships Week, 7-13 February 2022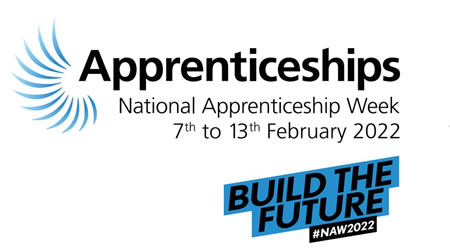 To mark National Apprenticeships Week, we have been raising awareness of apprenticeships in school so that students know what they are, how they work and the types of apprenticeships available.
Year 11 students have been learning about the apprenticeship vacancies currently available at local companies such as Tarmac, Breedon, Severn Trent, plus the vacancies on offer through training providers like SETA.
Thank you to Stockport College, Macclesfield College and The Manchester College for coming into school to speak to students about their apprenticeship programmes.
If you or your employer are looking for an apprentice, please get in touch and we can include the details on our school Apprenticeship Vacancies Bulletin which is circulated to Year 11s.