News and Events
Football team wins High Peak tournament – again!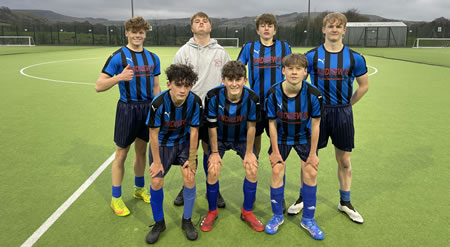 Our Year 11 6-a-side football team have enjoyed great success throughout their time here at Chapel High. Last Wednesday they went on to win the High Peak tournament, playing some truly outstanding football. What's more, they have won this competition every time they have competed in it, conceding zero goals in three tournaments!
Mr Henshall, PE teacher, said: "The boys are an absolute credit to the school and themselves. Well done!"
We are so proud of their exceptional achievements, a massive congratulations to the team for winning the title yet again! Here are the stars: Dylan M, Ben T, Tom P, Charlie H, Harvey S, Ben P and Joe H.