News and Events
Post-16 Experience Days for Year 10s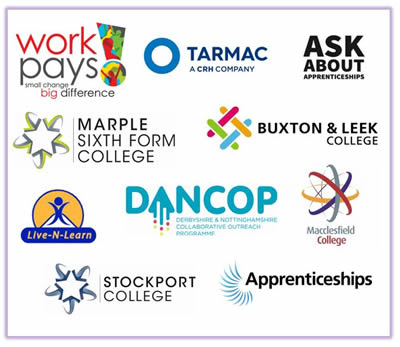 We are delighted to be holding our Post-16 Experience Days for Year 10s this week in school, sponsored by our friends at Tarmac.
Our aim is get Year 10s ready for next year when they will be making important decisions about what to do when they leave school. We want to make sure they have the information and skills they need to make the right decisions about their future.
All of our Year 10s will be taking part in a range of interactive sessions and presentations in school, with guest speakers from a range of local colleges, employers and training providers. We will be covering a huge range of key topics, including:
Post-16 Options and Making Decisions
Making Applications and Personal Statement

Creating a CV
World of Work and Digital Skills
Apprenticeships
Higher Education
T Levels
Employability Skills
Labour Marketing Information
Every Year 10 will be writing a personal statement and creating their own CV. They will also complete a digital skills workbook and take part in careers quizzes and activities. Students will also get to join in with 'Question and Answer' sessions with local college ambassadors, university graduates and current apprentices to find out about their experiences.
Each Year 10 student will receive a Post-16 Experience Days folder with further information and goodies from training providers, employers and colleges which they can take home to review with parents and carers.
Thank you to all of our speakers, local colleges and employers who will be helping us out this week, it is set to be a fantastic couple of days.