News and Events
Mental health and wellbeing support for students from Kooth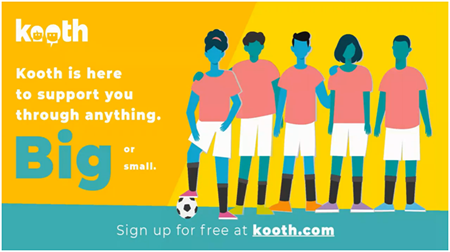 Kooth is an online mental health and wellbeing community. It is a free, safe and anonymous place for young people to find support and counselling through private chat and discussion boards. There is also an online magazine with helpful advice and students can create a daily journal to help them to track how they feel.
Students can continue to access Kooth for support throughout the summer holidays. To find out more, go to www.kooth.com or watch this short video about how Kooth can help.
There is also a free online emotional wellbeing service for parents and carers called Qwell. Qwell offers a safe and anonymous space to share experiences and gain support from the community and qualified professionals.
To find out more about this confidential service, go to www.qwell.io or watch this short video about how to register and use Qwell on a mobile phone, laptop or tablet.