Health and Social Care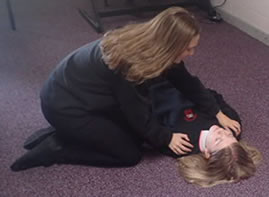 Health and social care is offered as one of our option subjects in years 10 and 11. It is a useful course to study if you intend working in health, social work or childcare, post 16, but is also of interest to those who are interested in child development. It is a course that is open to all. To gain the higher grades students must be committed to working extensively outside of lesson time and taking responsibility for their own learning.
Course Outline
The course followed is the OCR Cambridge National Certificate Level 2, which has equivalence with GCSE.
Qualification
Cambridge National Certificate level 2
Board
OCR
Syllabus number
J811
Website link
www.ocr.org.uk/cambridgenationals
Assessment details
75% coursework
25% terminal exam
Coursework details

There are 3 pieces of coursework, each worth 25% of the marks

Communication
Life stages
First Aid

Recommended coursebook and revision guides
Cambridge National LEVEL ½ Health and Social Care (Hodder Education)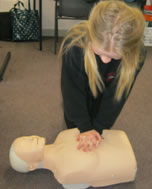 The department has an outstanding record in ensuring that all students make excellent progress. The coursework element is demanding and is completed in lesson time throughout years 10 and 11 and in extra-curricular sessions. There is extensive use of ICT to support research and learning.
Other experiences
Students will have the opportunity to practise their communication skills in practical lessons throughout the course to help develop confidence and competence.