News and Events
Derbyshire Schools' Book Award: Year 7 Book Club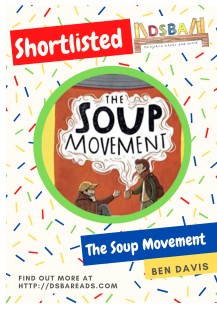 Our Year 7 Book Club students have really enjoyed taking part in the Derbyshire Schools' Book Award during the last four months, despite meetings being cut short by the recent national lockdown. This award aims to promote reading and the use of libraries by young people in schools. There were some fantastic titles shortlisted this year and our students really enjoyed reading and discussing them.
Since returning to school, book club members have been busy voting for their favourite book, competing against students from other Derbyshire schools in a quiz and celebrating the award finale with lots of cake! We are very proud to confirm that one of our students won the online quiz. Their special certificate and prize is on its way to them.
The DSBA finale video featured the authors from the shortlist and they answered all the questions students had submitted to them via their website. This encouraged students to read and to become great writers themselves.
This year the award was won by author Ben Davis for his great book, The Soup Movement. This novel deals with many real life issues such as cancer, homelessness, bullying and the importance of good deeds and helping others. Well done to all the students who took part in these brilliant Book Club events. To find out more about the DSBA, go to https://dsbareads.com